The time has come! We are beyond excited to finally launch The Rocketeer Watch! This premium, officially licensed, limited edition watch is available now!
Version 1
Regular Edition
• The Rocketeer Watch
• 'Rocket-Pack' etched caseback with Dave's initials
• Premium Gold Foil Gift Box
$150
Version 2
Limited Edition Set
• The Rocketeer Watch
• Exclusive 'Target' etched caseback
• Exclusive 1.75" 'Target' Collectible Coin
• Premium Gold Foil Gift Box
• Limited Edition of 400
$175
Regular Edition Caseback
The 'Rocket-Pack' and Dave Stevens' initials
Limited Edition Caseback
Exclusive 'Target' image and Dave Stevens' signature
We wanted to design something extra special for The Rocketeer's 40th Anniversary, and set out to create the definitive Rocketeer watch. We took all our cues from Dave Stevens' iconic (and perfect) character design – from subtle nods to explicit references:
• The helmet forms the central design element with the face and bezel, including the grill, eyes, rivets, and even air intakes!
• The ever-important control gauntlets are represented by the crown, including the red ignition button.
• The genuine leather band becomes Cliff's jacket, complete with brass buttons!
• The caseback is laser-etched with Dave's original art and logo.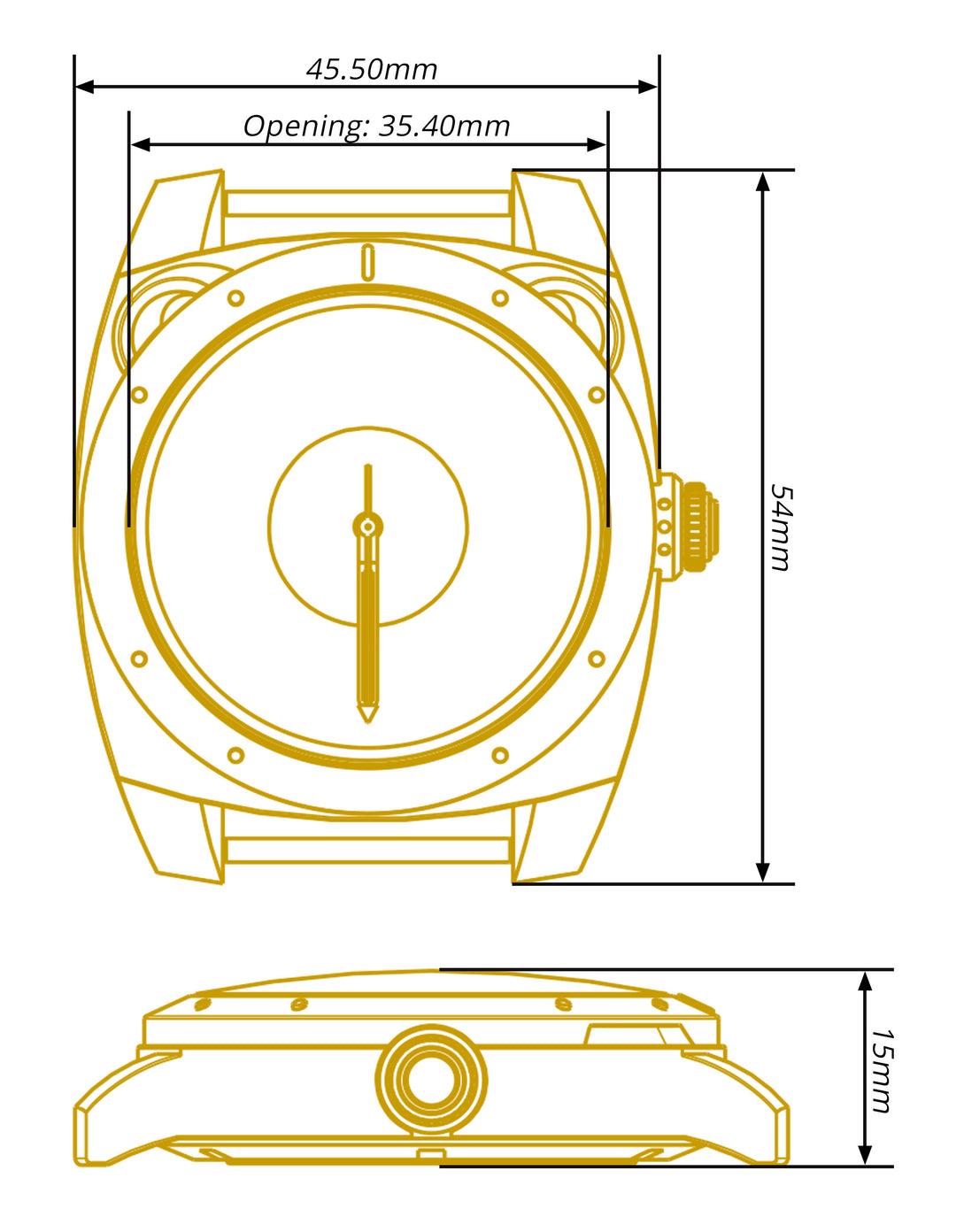 details
Watch Specifications
• Watch Case – 54mm, custom plated stainless steel case, hardened mineral crystal, custom crown, stainless steel screw down caseback
• Watch Movement – Miyota Japanese quartz – 3 hand
• Watch Band – 22mm custom leather band with plated stainless steel buckle and decorative "brass" buttons
This watch was lovingly designed in-house at Okkto to honor the legacy and high flying adventures of Dave Stevens' The Rocketeer!
The Rocketeer Collection
Shop our other Officially Licensed 'The Rocketeer' products